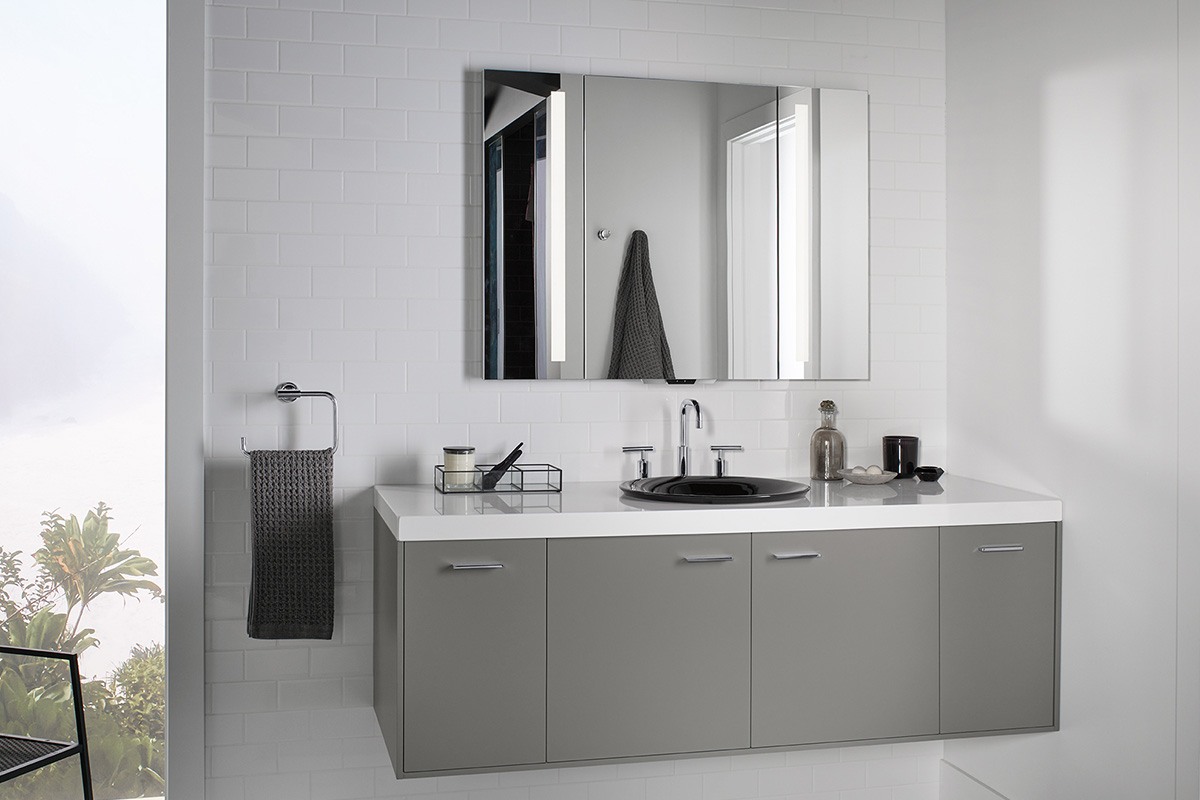 Kohler DTV +
Kohler combines water, sound, steam and light like no one else in DTV+. The touch-screen interface lets you control every element of your shower and eliminates the multiple levers and knobs of a manual shower.
The Verdera Voice Lighted Mirror
The Verdera serves as the centerpiece of the KOHLER Konnect portfolio of smart products. The Verdera has built-in voice-controlled dimmable LED lighting that can be adjusted (up to 1000 lux) to give you a better makeup application or grooming experience.